I was feeling sad and down the other day so I decided to drop by the lot to visit Chance. Sometimes I still hear his thump running around the house, or see him when I try to play with Maddie. She doesn't play with me like he did. I look at his pictures in my office and bust into tears. When is it going to get easier?
As I had mentioned before, we buried Chance next to the tennis courts located next to our lot. When I went to visit him, this is what I found.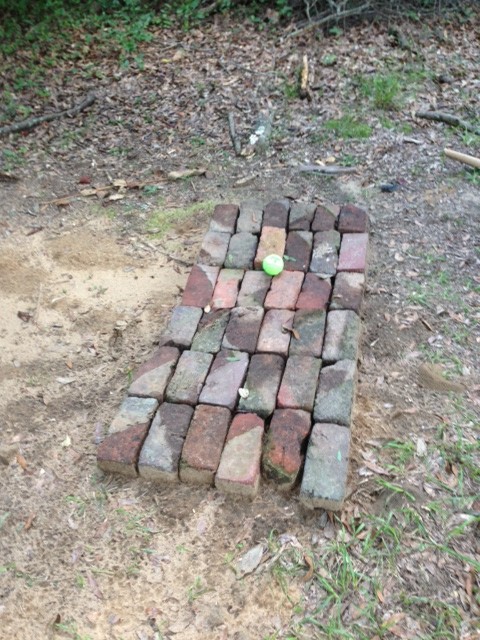 To me, this was Chance saying "I'm still here, and I'm still playing with you." I miss him so much, but I know that he will always be with me.