Tripawds is a user-supported community. Thank you for your support!
A few months ago we found out that we are expecting our first child. We were beyond excited and couldn't wait to use the dogs in our announcement. We decided to make Chance the Toy Tester and Maddie the Baby Food Clean Up. These tasks fit them each perfectly.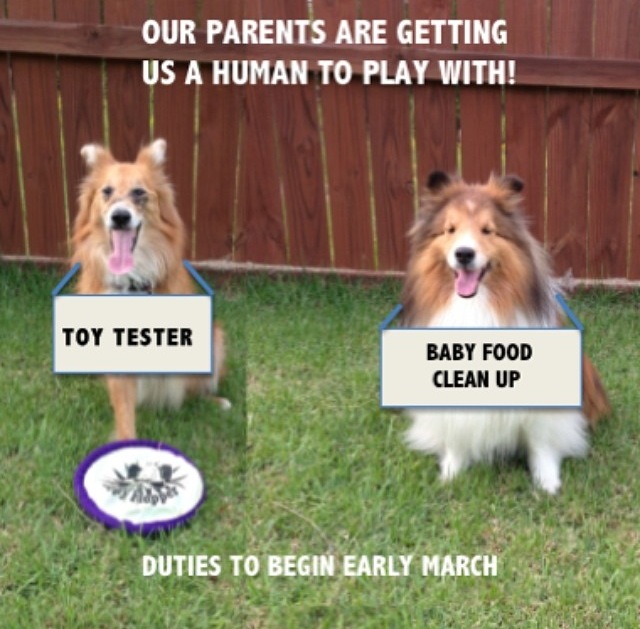 Unfortunately, Chance won't be around to fulfill his portion of the duties, but I think this video is an indication of what kind of toy tester he would have been, more like toy taker! This is our friends son at our house a few months ago.
We told Maddie last night that she was getting a baby BROTHER!  This is so unlike her but I pulled her onto the couch and she laid like this for about 5 minutes. She knows she's got a big responsibility coming!