Hey Everyone! It's Chance here.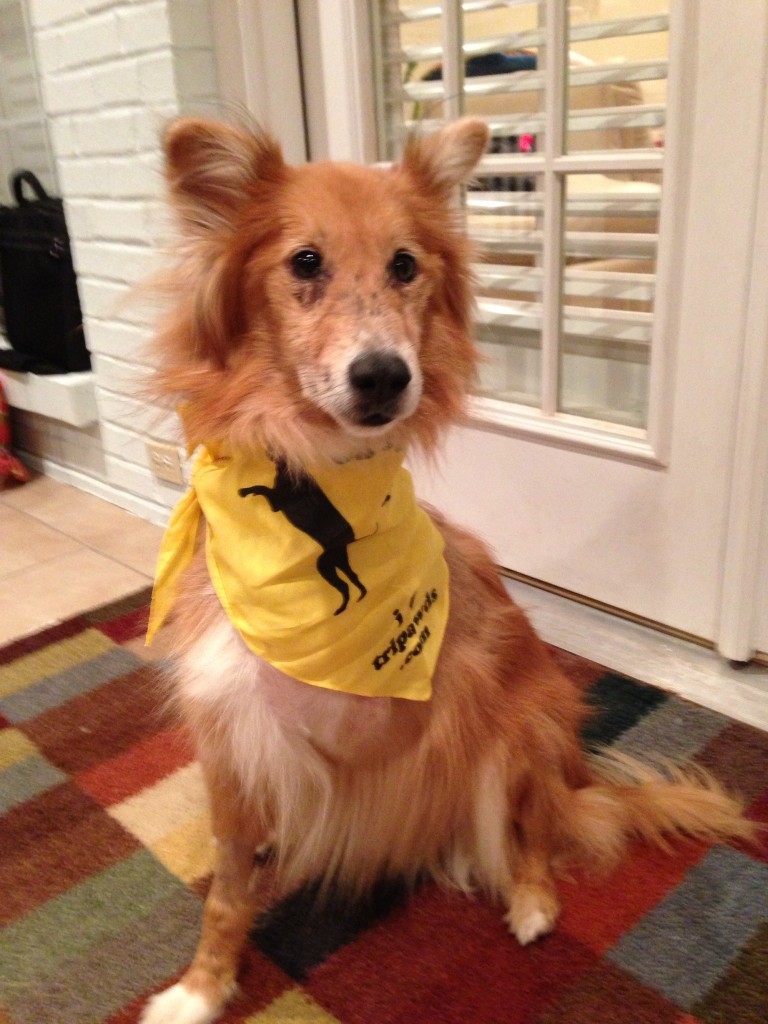 I can't believe that it has already been 1 month since I had my front leg taken away. To be honest, I don't know what all the fuss is about, I feel fine and I keep forgetting that I used to have 4 legs. It was just a spare, right? I've gotten to go outside and play with my frisbee and I LOVE my frisbee! I get tired a lot faster, but I just love playing! Maddie, my sister, likes to run after it and catch it in the air, then she drops it on the ground so I can carry it back to Mom. I think that's nice of her. My people keep making a big deal over the stairs. It's really not a problem, I mean I run up them as fast as I can and go down a little slower so I don't slip. All is good in my world! My hair is starting to grow back and it's a little itchy, but I guess I can handle that!
I'm supposed to go back to get my 2nd dose of chemo next week. They say my blood work looks good but we will check it one more time before we have to make that awful drive! Thanks for checking in on me. Here's a video of Maddie and me playing!